Bali Safari Park
Located in Gianyar area, this park sets on 40 hectares of splendid natural habitat. It applies the state of the art zoo innovation to provide close encounters and educational activities for all visitors.
Hop on the bus tram safari journey ride into the wild area of African, Indian, Sumatran and others, where you get a close encounter into more than 60 species of animals.
This park also has a lot off activities inside, like elephants show, elephant ride, camel ride and birds show. You also can get a close encounter with baby animal, such as orangutan, tiger and lion cub. Some of the other attractions in the park are the white tigers from Indian and Komodo Dragons.
Inside the park also they have a theatre where you can see Bali Agung Show included. The show runs everyday except Monday.
'Bali Agung' is the premiere production, inspired by the historic and legendary of Balinese Goddesses.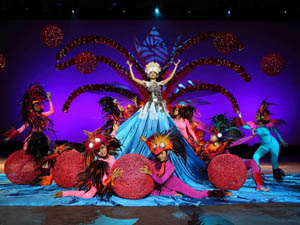 Free scheduled shuttle is prepared to and from the park from the pick up area in Nusa Dua, Kuta, Ubud and Sanur. The shuttle's schedules are made precisely so visitors will have enough time in the park.

Printer Friendly