Manohara Hotel, Magelang
Manohara Hotel is the only hotel that located inside of the Borobudur archaeological Park. It take full advantage of it's strategic location.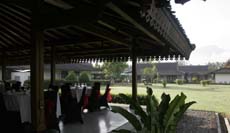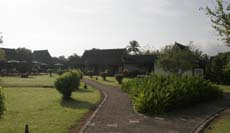 Manohara hotel sets on lush tropical garden in south eastern of Borobudur where the huge monument Borobudur stands and just 200 meters away from the temple within 5 minutes walk.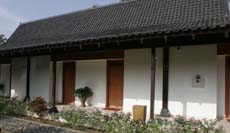 Printer Friendly